Musica Divina 2021 uses the Covid Safe Ticket
<
>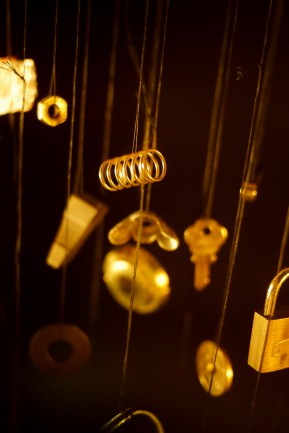 *UPDATE 26/09/2021**
Good news: based on the government decisions to ease the corona restrictions that will take effect on October 1, NO Covid Safe Ticket will be required for the Musica Divina concerts on October 1, 2 and 3. At all these concerts, the maximum of 500 people is taken into account. Therefore, no Covid Safe Ticket is needed. No distance rules apply. You can enter without a mouth mask. All ticket buyers will be notified by email as soon as possible.
****
CORONA MEASURES
WHAT DOCUMENTS DO I NEED TO ATTEND THE CONCERTS?


• A valid admission ticket
• A Covid Safe Ticket (digital or physical)
• Identity card

Please have your identity card and Covid Safe Ticket ready on your smartphone or on paper upon arrival, so that the scanning can go smoothly. If you do not have these three items with you, we are not allowed to admit you to the concert location.
Upon arrival, you must first show your Covid Safe Ticket and identity card to the festival team. The team does not see any personal data, but only name, date of birth and QR code. This limited data is necessary to verify the correctness of the Covid Safe Ticket.

WHEN IS MY COVID SAFE TICKET VALID?
• If you are fully vaccinated at least 14 days before the start of the concert.
• If you have a valid Corona test certificate: 48 hours for a PCR test and 24 hours for an antigen test (antigen test can only be taken from a pharmacist).
• When you have recovered from COVID for a maximum of six months.
• A valid COVID certificate issued by a country of the EU, the EEA, United Kingdom or Switzerland is good to enter a Belgian event.
• The European certificate is valid and works on the CovidSafeBE app.
No valid Covid Safe Ticket means no entry. There is no discussion about this.
WHERE CAN I GET MY COVID SAFE TICKET?

Visitors (12 years and older) must install the CovidSafeBE app in advance. You can find it in the App Store or Google Play. In this application you will find a QR code that you have to scan at the entrance. This QR code displays:
Your vaccinations
If you have not been fully vaccinated for two weeks, you must be in possession of:

PCR test result: this is valid for 48 hours the day after your test
RAT test result: it is valid for 24 hours the day after your test
Recovery Certificates: These are valid after positive PCR test from 11 days to 180 days.
Don't have a smartphone? Then you can also obtain your Corona Safe Ticket on paper, for example via My Health, My Citizen Profile or via 078 78 78 50. Your Corona Safe Ticket will then be sent by post.


CAN I GET TESTED ON THE CONCERT VENUE?

On-site testing is not possible.


WHERE DO THE CONCERTS TAKE PLACE?

In the churches and abbeys of the Kempen. These unique concert locations also have their downsides: a church is not always so easy to heat. We therefore ask you to dress a little warmer so that you can fully enjoy our heavenly performance. The concert locations are equipped with a CO2 meter to achieve optimal ventilation.

Before entering the hall, a mouth mask is mandatory and we ask to keep as much distance as possible from the people who do not belong to your bubble. Once you are in your seat, you can take off the mask. This is a free choice, not an obligation. There are no more distance rules in the concert venue and there will be no more free seat between the bubbles. When leaving the concert venue after the concert, we ask you to wear your mask out of respect for your fellow concert visitors

TICKETS

Anyone who bought tickets before August 25 and cannot present a Covid Safe Ticket can request a refund for the ticket in question. If you would like a refund, we ask that you report this to kempen@festival.be before 14 September. Anyone who bought tickets from 25 August must take into account the new legal framework and can no longer request a refund. Do you have any more questions? Then you can contact kempen@festival.be.